Assisted Living
Individuals who make the decision to enter into assisted living, along with their families, hope to find the best care service line that is most in tune with their current needs. Assisted living is a great option for seniors who are still active, but require some assistance with basic activities of daily living. Residents have their own apartment and are able to come and go as they please, allowing them to maintain their independence. Assistance with medication, three meals a day, laundry and housekeeping services, along with a full array of social and recreational programs are available . These amenities and services allow our residents to embrace a lifestyle that affords a focus on quality of life, rather then being weighed down with the simple everyday tasks.
Balance
We strive to provide just the right level of care that each of our residents require - the perfect balance between independence, assistance and comfort. We know that each one of our residents has differing needs, and we meet those needs in a way that gives them, and their loved ones, complete peace of mind.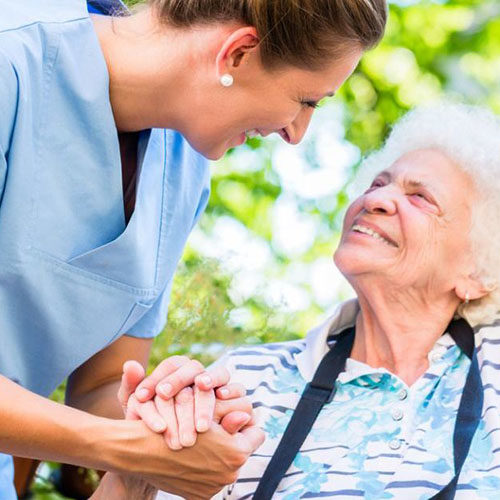 Services
These services are provided by trained professionals such as physicians, therapists, nurses, dietitians and social workers — all of whom work together to ensure our residents' needs are met.
Services offered at our assisted living communities include:
Personal and healthcare services, including access to physicians, therapists and other professionals
Medication management and monitoring
Beauty Salon
Spa Services
Daily social events and entertainment
Activities
Each assisted living facility is a true retirement community. Recognizing that our residents have a wide range of interests and capabilities, our social directors work hard to offer a variety of different activities.
Life within our communities is filled with daily activities such as:
Religious services
Games and competitions
Multi-generational activities, such as family dinners and special events
Music and entertainment
Movie screenings
Outings and shopping
Arts and crafts
Our Assisted Living Facilities