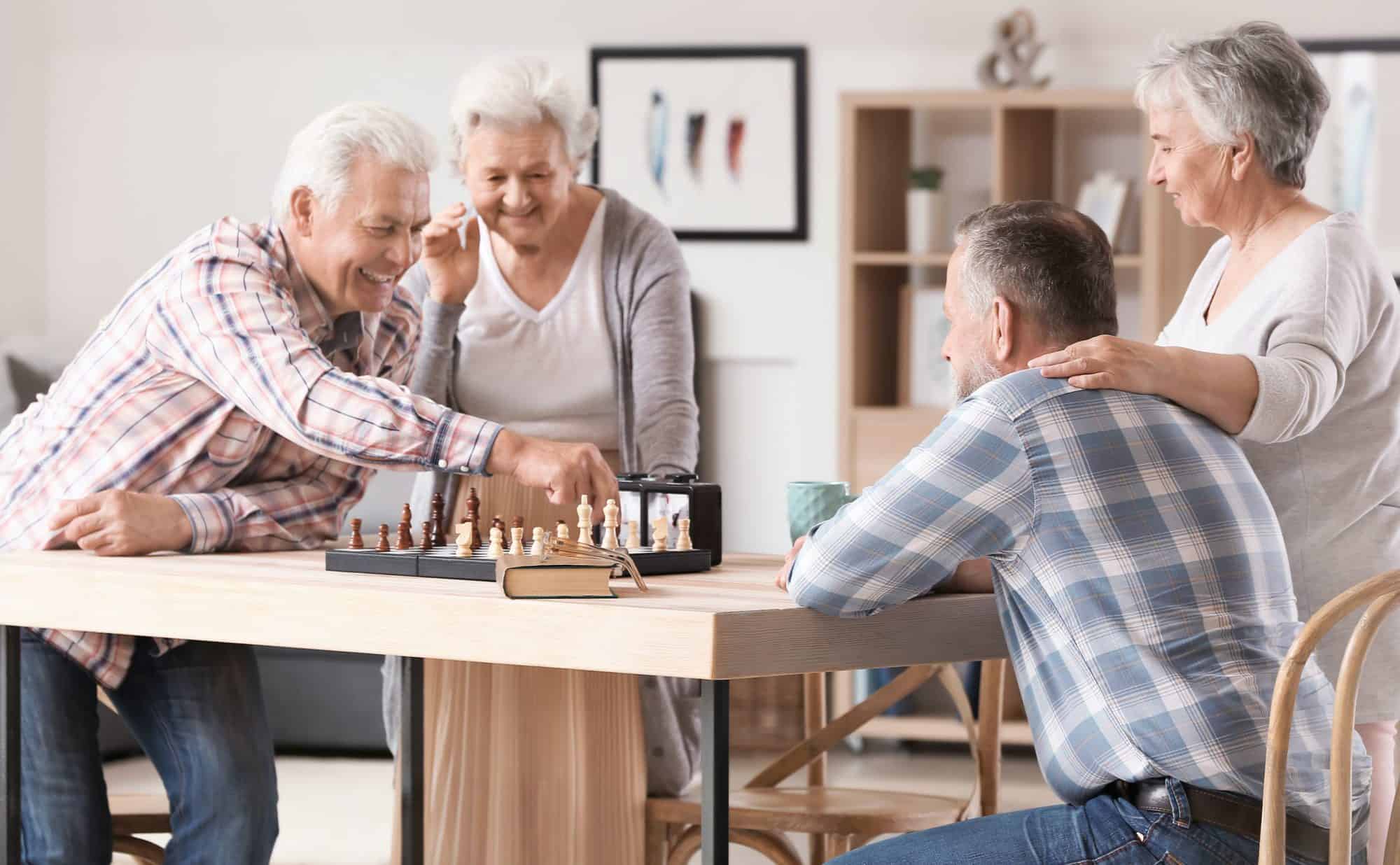 Navigating Assisted Living Options with COVID-19
Last March the landscape in selecting an assisted living facility drastically changed. As we navigate our way through the unknown of a pandemic, we adjust to the time and constant changes to keep our staff and residents safe and healthy.
COVID-19
is still around, and we are continuing to adjust to meet the needs of the aging population. How do you help mom or dad find the perfect living arrangement for them in the next stage of living, with COVID-19 as a factor? It is not an impossible task, but a task that takes a bit of thought and skill to stay healthy and safe and still help your aging loved one find the fit for their lifestyle and medical needs.
How to Search Assisted Living Facilities with COVID-19 
Check out their website for images or videos that share
what they have, in a physical sense, to meet the needs of your parents or aging spouse. Do they have the amenities that your loved one needs for healthcare and also for socialization to stay healthy and active? Websites are a great resource to start your search.
Schedule a Skype or ZOOM call to meet the administrator, healthcare workers, and residents.
The efficiency of the ZOOM or Skype call is amazing. It allows you to get a quick glimpse of the community and meet the administrator, some of the medical caregivers on staff and possibly other residents. You can get a feel for the facility and then ask questions. 
A Few questions that you should consider are the following:
What are the amenities that you have at your facility?
Do you have licensed staff to help with certain health needs, like wound care, respiratory care, memory care and so on?
What type of activities do you offer for residents, especially with COVID-19 in the area?
What is your visitation policy with COVID-19?
What is all included in the cost for your community?
What is the staff to resident ratio?
Can staff administer medications?
These questions are a good starting point and you are sure to have many more.
Continuing Healthcare Solutions
wants to make sure your loved one has a balance of independence and assistance along with comfort. We know each one of our residents have individual needs, and we plan to meet those needs to provide comfort and peace of mind for you. 
Check out the facilities social channels to see what kind of activities they have and publish online.
Visiting their social media pages allows you to see what goes on day to day or week to week at any facility. It will give you a quick peek at what they do to make the residents feel involved and they are living with purpose. You might just find the right group when you see what is going on. 
Finally, if the assisted living facility will allow it based on rules and regulations with COVID-19, schedule a quick tour and see the amenities that are most important to you.
It is
difficult to visit an assisted living community right now
, but if you have narrowed it to your top choices try to see if you can get in to see some of the facilities. 
COVID-19 has made us adjust how we do things, but our goal is to help residents with the next phase of living with the utmost integrity and care. Taking time to go through every community on your list can be exhausting, but with an online virtual tour, you can see what is going on at each facility you are considering and slowly eliminate facilities that do not fit your needs. If you need some help with the navigation, please contact us at
Continuing Healthcare Solutions
and we will guide you to the right home for you.