---
Indoor Visitation for Family or Friend
October 9, 2020
Dear Family Member or Friend:
Pursuant to guidelines set forth by the State of Ohio, visits to nursing facilities are being expanded to include indoor visitation in a limited capacity October 12th. We are very excited to welcome you back into the building and wish we could just go back to the "good old days". Unfortunately, while Ohio and CMS are allowing indoor visits, they have also placed restrictions on how that will work.
We have implemented COVID-19 indoor visitation protocols that are consistent with federal and state guidance from the Centers for Disease Control and Prevention (CDC), the Centers for Medicare & Medicaid Services (CMS), and the Ohio Department of Health (ODH). All visitors will be required to comply with these protocols, which will include advance scheduling of visits, wearing facemasks that will be provided by the Facility, participating in health screenings, practicing social distancing, limiting the number of visitors, refraining from physical contact with residents, and conducting visits in designated areas, and not in resident rooms at this time.
It is important that you arrive timely for your scheduled visit and follow all visiting guideline. Please understand that our visitation policy and our protocols may change at any time based on direction from CMS or ODH. These guidelines do include that stoppage of all visits if a facility has had a positive case of COVID-19 within 14 days, or if the facility is in an "outbreak" as defined by the CDC. It also includes stopping visits if the county of the facility is determined to be red by the Ohio Public Health Advisory System.
We will also continue to make arrangements for you to communicate with your loved one through alternative means should you not wish to visit in person or indoors at this time.
This time has been difficult for everyone involved. You have done an amazing job helping our community keep your loved one safe.  We understand and appreciate your role in this as well.  We ask that you continue to work with us as we move into this new and exciting phase of visitation.
Thanks for your continued understanding and patience as we all work together to stop the spread of COVID-19 and assure the safest possible environment for our residents, families, employees and communities. If you have any about indoor visitation, or to schedule a visit, please contact me.
Sincerely,
Continuing Healthcare Solutions
---
To Our Residents and Family Members
We know many of you are concerned about the spread of COVID-19 (the new coronavirus) and how it may impact us here at Continuing Healthcare Solutions. Ensuring residents are cared for in a safe and healthy environment is our first priority. At this time, we don't have any cases in any of our facilities. The Centers for Disease Control and Prevention (CDC) have recommended a variety of steps that we are implementing to help reduce the potential for the virus to enter our building. However, we need your help in battling COVID-19. Below are some examples of how you can help protect the residents, as well as prevent the spread throughout the community.
At this time, we request that family and friends do not visit the center. Out of an abundance of caution, we are limiting all visitors to our facility to only essential visitors and certain medical situations. We are posting signs on our entryway doors to notify visitors of this policy and actively screening individuals, including staff, who need to come into the building.
We understand that connecting with your loved ones is incredibly important, and there are a variety of other ways you might consider communicating with them. These may include telephone, email, text, video chat or social media. If you believe a visit to the center is necessary, we request that you contact the facility administrator prior to your arrival.
Please make sure we have your most current, emergency contact information. We want to make sure we efficiently communicate with you should there be any new developments.
For additional information, please visit the CDC's coronavirus disease information page.
Sincerely,
Continuing Healthcare Solutions Management
---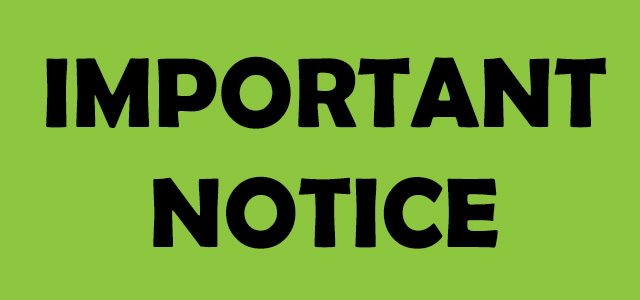 Dear Friends and Community
We all have had COVID-19 on our minds and we all share concerns in regard to older adults. The health and safety of our residents and staff is our main priority. We would like to take the extra precautions to help protect staff, residents, family and community members from the risk of exposure to COVID-19. Therefore, we are postponing all group activities or events until further notice. We would like to emphasize that we DO NOT have any cases of COVID-19 in any of our facilities at this time. We feel this is the best to be proactive and keep the risks to a minimum.
We thank you for your understanding and cooperation in keeping our facilities healthy for all our residents, staff and family. We will keep you posted on our end. In the meantime stay healthy and we will see you soon.
Best,
Continuing Healthcare Solutions Team